Resources for talking to your child about the election. Plus free printable election activities for kids!
When your kids ask questions about the election and where you are going when you say you are going to vote, you want to give them accurate information. However, you also want kid-sized answers about government and the election process. Use these resources to answer your kids' questions about voting and the election!
Politics is one of the most difficult subjects for adults to discuss. Trying to explain all of this to our kids is even harder. It is almost impossible to shield them from political commercials, ads, and even pollers knocking on our doors. The best thing we can do is try to talk as openly as possible about the election, democracy, and the right to vote.
This post contains affiliate links.
This is such a great way to let kids know that their voice matters too. after all, it is their future!
Here are some resources that I use to help me talk to my children about the election, voting, and presidency. You can also grab the Little Voters printable pack, which includes coloring pages, talking points, and blank campaign posters/buttons for kids to hold their own "mock" election!
Kids books about elections and voting:
I like to start with a few books that use the words election and voting in a fun way to get the kids interested then try to work in a few, easy non-fiction books to hel explain in more detail.
This is a creative with colorful illistartions that talks about going to vote in a positive way. Great for getting started talkiung about voting.
Even Curious George is getting out to the polls! Using a familiar character to talk about new subjects is a great way to get kids interested in learning more.
Amelia Bedelia is "Principal for a Day" and she holds an election. What could go wrong?!!
Well, this was my kids' favorite of the election books! I don't know why everything makes more sense when Spongebob is invloved but kids just love this little charater. He is hard at work running for Royal Krabby and is a great transition into making campaign posters and talking about campaign promises (you can grab the Little Voters activity pack below!)
This is a great book to see things from the perspective of a canidate and what they must do to run for president. Also great to use with the Little Voters printable pack! Recommneded for ages 4-8
This level 2 books is great for kids who are starting to read on their own. I liked that this book explains a lot of terminolgy kids will hear during an election year (campaign, president, governement, etc).
From the Who Was? series of books and the Netflix series, What Is a PResidentail Election? This o e is geared towards grade school children.
Additional resources for talking to kids about the election and voting:
Epic! Books is my favorite resource for answering my kids' questions. It is an app that gives you unlimited access to over 30,000 children books. There are books from every genre: nonfiction, fiction, characters, award winners, selections by age, and even educational videos. (For a more detailed information on Epic! Books, you can click here: LINK )
My kids get lost in books while browsing titles and listening to the read-aloud stories. I was able to find many great resources that talk about presidency, voting, the election, and democracy. There are some history titles as well as some easier examples through storylines of their favorite characters (helpful for younger children).
Some great election titles:
"A Kid's Guide to Voting" by Tammy Gagne
"A History of Voting Rights" by Tamra Orr
"What are Elections" (ages 6-8) by Bobi Martin
"Today on Election Day" (ages 5-7) by Catherine Steir
"Otto Runs for President" by Rosemary Wells
"Vote for Me" (ages 6-8) by J. Jean Robinson
"Citizens and their Government" (ages 10-12) by Fredrik Liljeblad
There are also books about Susan B. Anthony, explanations of each political party, and many more than I can list. This is such a great way to help kids understand what this whole "election" thing is about facts and kid-safe information.
I want to share my link where you can sign up now for a 30 day free trial and access these books about the election! You can cancel anytime (but I think you will love it!).
Click the image to start your free trial: (restrictions may apply. See retailer for details)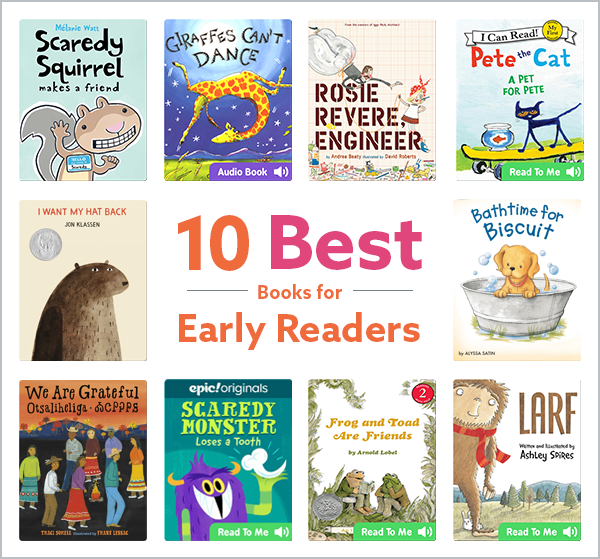 We have been in love with ABCmouse.com since the day my daughter surprised us by recognizing the letter "I" at barely 2 years old. Once I figured out this trick, they to want to play ABCmouse.com every day.
I found several activities that talk about the president, voting, election, and what it means to be a good leader. Here are some of the titles:
"Vote for Me"
"What Does the President Do"
"Can I Be President?"
Use the "search" function to look for titles or use terms such as election or voting to find results.
There are read-aloud books, puzzles, coloring pages, and activities to help kids navigate these subjects. I love how they present the information in a way that is fun for kids.
To get your first month free, click here (restrictions may apply. See retailer for details)
Let kids vote!
~If your state allows, bring them to the polls and let them see the process in action! It is very empowering for kids to see their grown-up taking part in the election process.
~The Washington Post has a kids-only election for 2020! You can check it out here.
I hope these resources make talking to your child about the election a little easier.